PBX Migration Tool
Make it easy to map your PBX extensions & contact information from one PBX system to another. Save laborious setup and let the automation works.
Category:Admin ToolsWorks with:P-Series PBX SystemMore
The PBX Migration Tool developed by Yeastar let system integrators and PBX admins reduce time and complexity during the planning and provisioning phase of migration from other brands' PBX (or any Yeastar PBX) to Yeastar P-Series PBX.
This migration tool automates the otherwise manual process of PBX Extensions and Contacts settings during the migration, allowing you to convert a source PBX's Extensions & Contact data file (including the user data and settings) into the ones that are compatible with Yeastar P-Series PBX and can be imported into the P-Series PBX for bulk extension/contacts setup.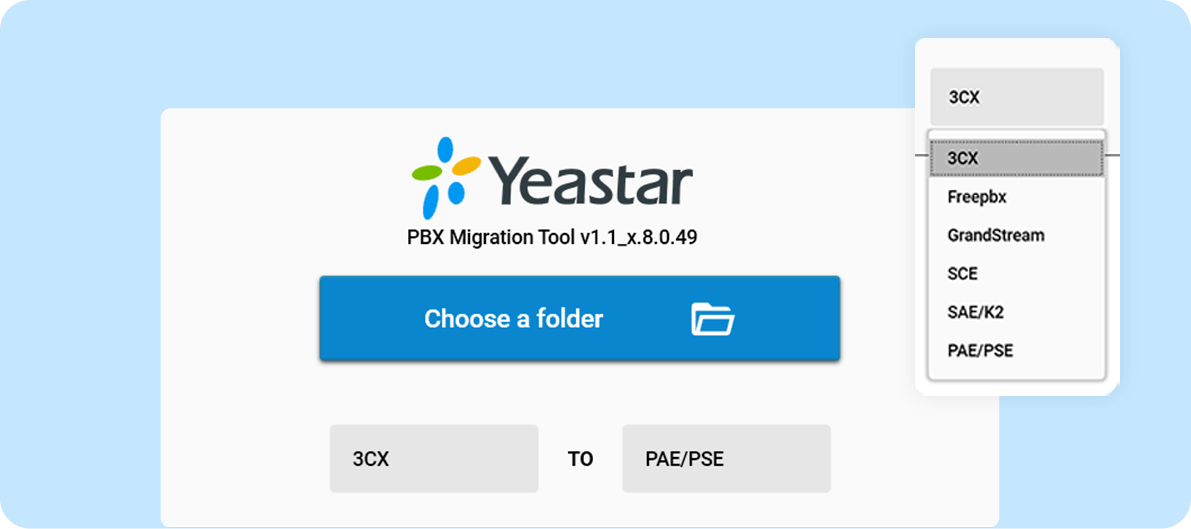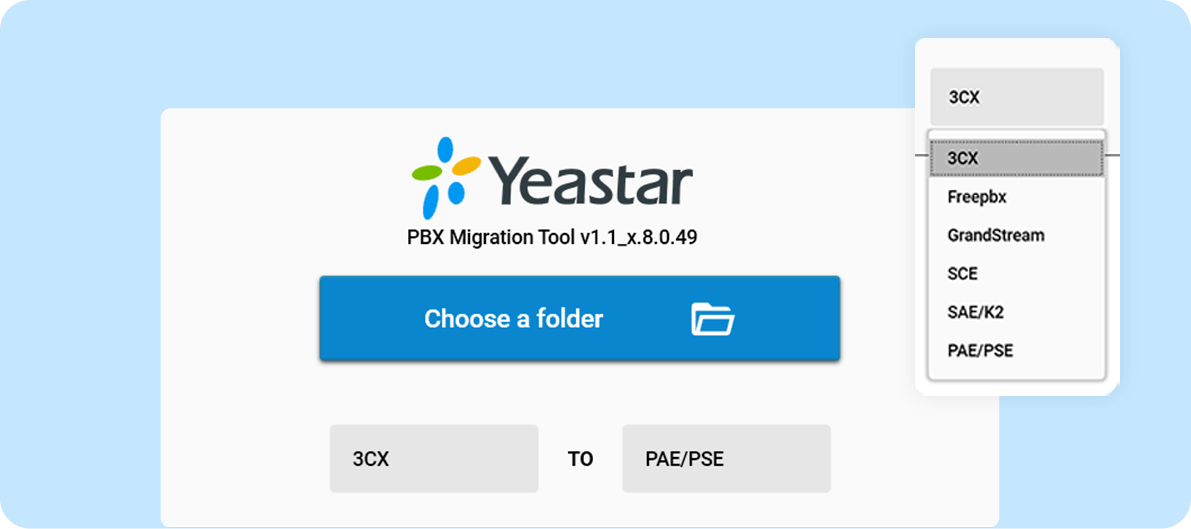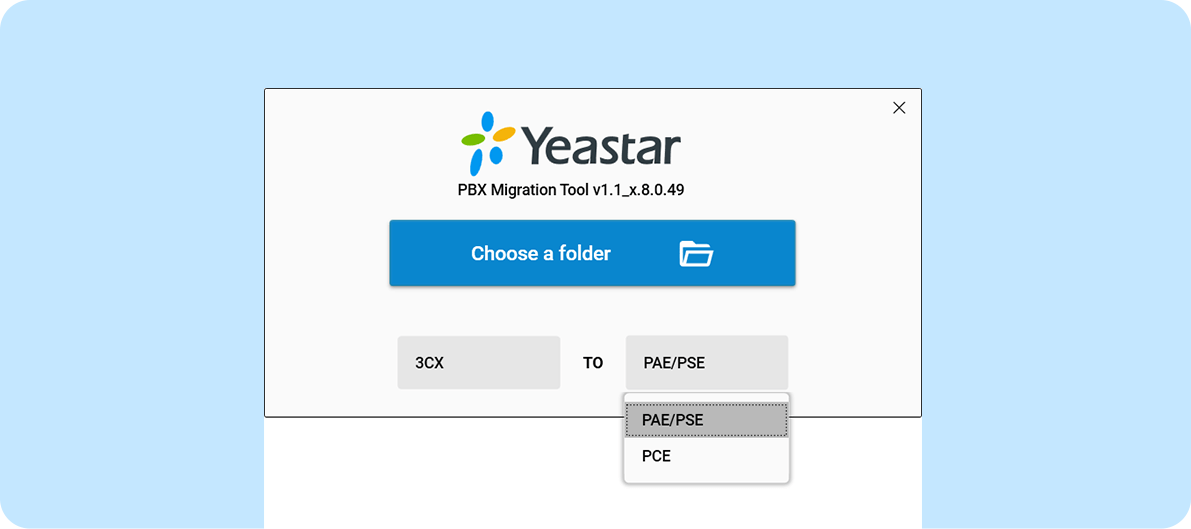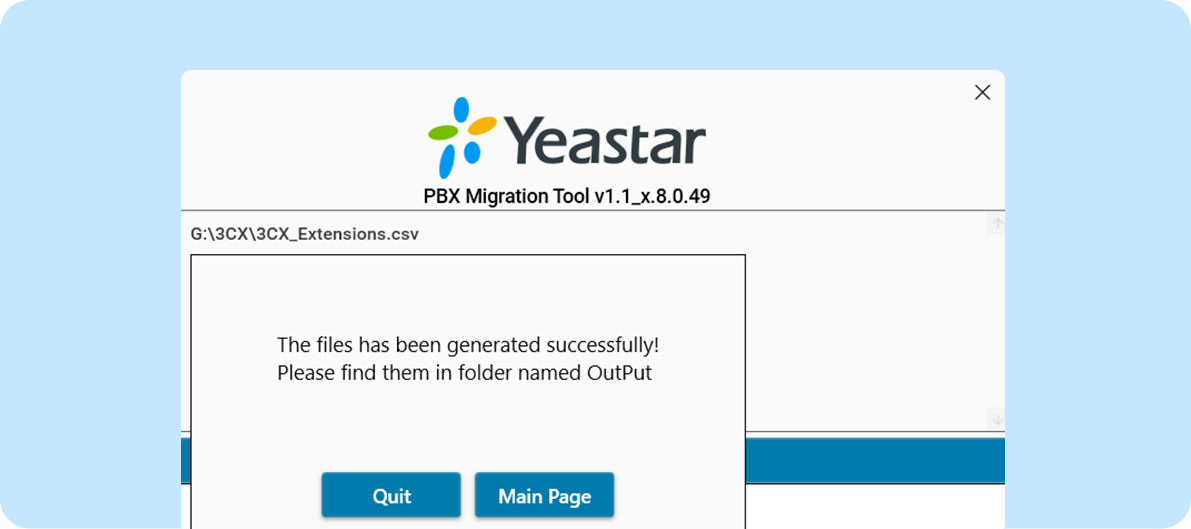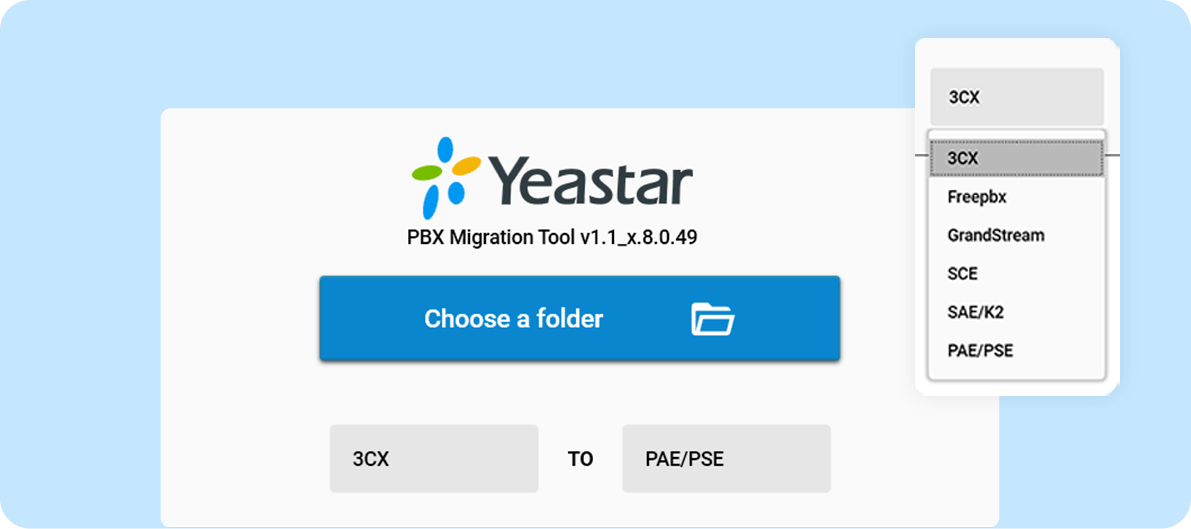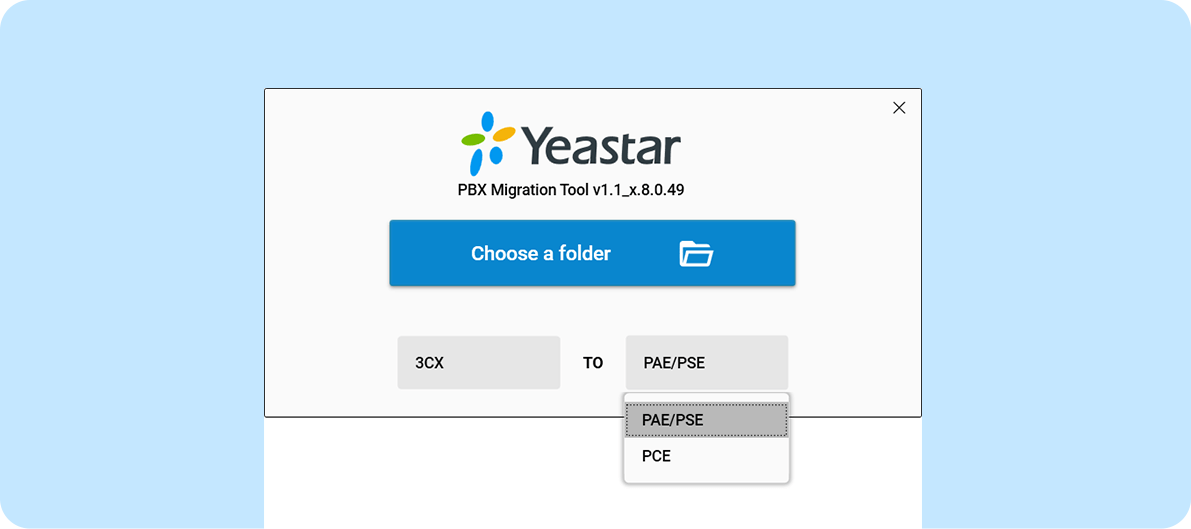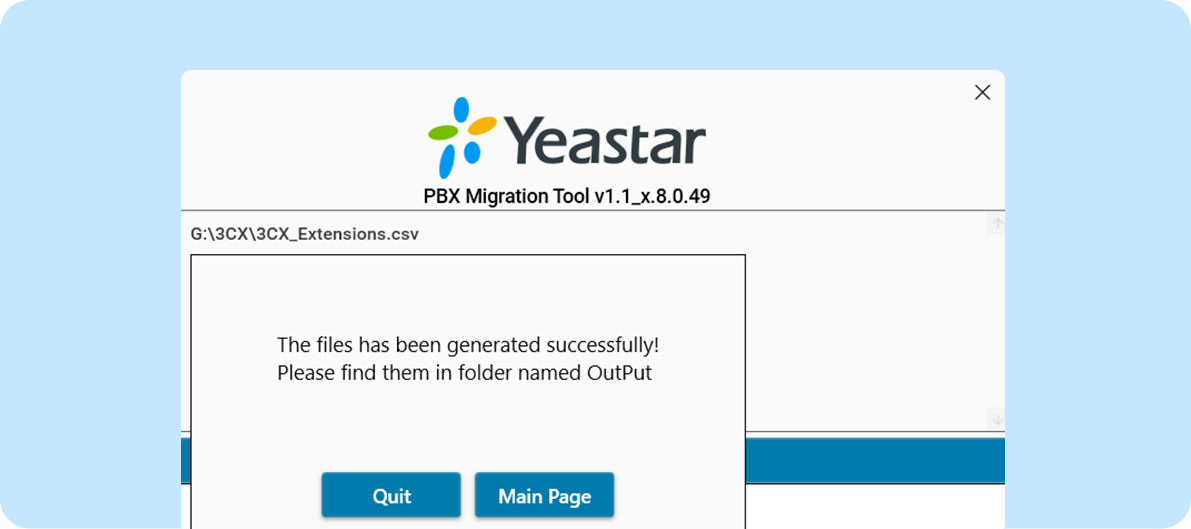 Key Features
Allow you to covert the Extensions/Contacts data files of other PBX to the new files which can be imported into Yeastar P-Series PBX.
No need for installation and specialist skills.
Easier and quicker PBX migration
Support migration from the following PBX brands and models to Yeastar P-Series PBX System: 3CX PBX, Grandstream PBX, FreePBX, Yeastar S-Series/Cloud/K2/P-Series PBX.
Limitation: not all PBX's extensions & contacts files are supported for the conversion. Please find the limitation below.
Only support Extension file conversion: Greamstream, FreePBX
Support both Extension & Contact file conversion: 3CX, Yeastar
Featured In
P-Series PBX System
PBX plus more. Available as cloud, software, or hardware.
.
Quick Start Reference
Export Extensions or Contacts data file from your source PBX.
Use the app to convert the data file into a new file that can be imported into the Yeastar P-Series PBX System.
Import the new file into the Yeastar P-Series PBX System and done! Your extension/contact user profile and settings data will be configured automatically.
For detailed step-by-step instruction, please refer to the user guide.
Supported for
3CX PBX
Grandstream PBX
FreePBX
Yeastar P-Series PBX
Yeastar S-Series VoIP PBX
Yeastar Cloud PBX
Yeastar K2 IP PBX
Requirements
Run only on Windows
x
Contact the Developer
Please contact the developer to get the app or for tech support
Developer Websitewww.yeastar.com
Phone Number15362541254
Support Emailtest@yeastar.com
Support Websitewww.yeastar.com