EasyLynq for Hotel PMS Integration
Hospitality, room management, billing, accounting, and more. Use EasyLynq hotel PMS middleware to connect your PBX with your hotel PMS system.
Category:Hotel PMSWorks with:P-Series Phone SystemS-Series VoIP PBX
EasyLynq Hotel is an advanced software package for Hotels and Resorts that smoothly integrates Yeastar S-Series and P-Series VoIP PBX's with the great majority of Property Management Systems.
With a fully modular structure, EasyLynq Hotel provides call accounting and billing, internal/external traffic management and standard services targeting the hospitality industry such as check-in, check-out, guest name display, do not disturb, message waiting, wake-up, room-status, minibar posting, voice mail for guests and staff, outward access control with credit limit and much more.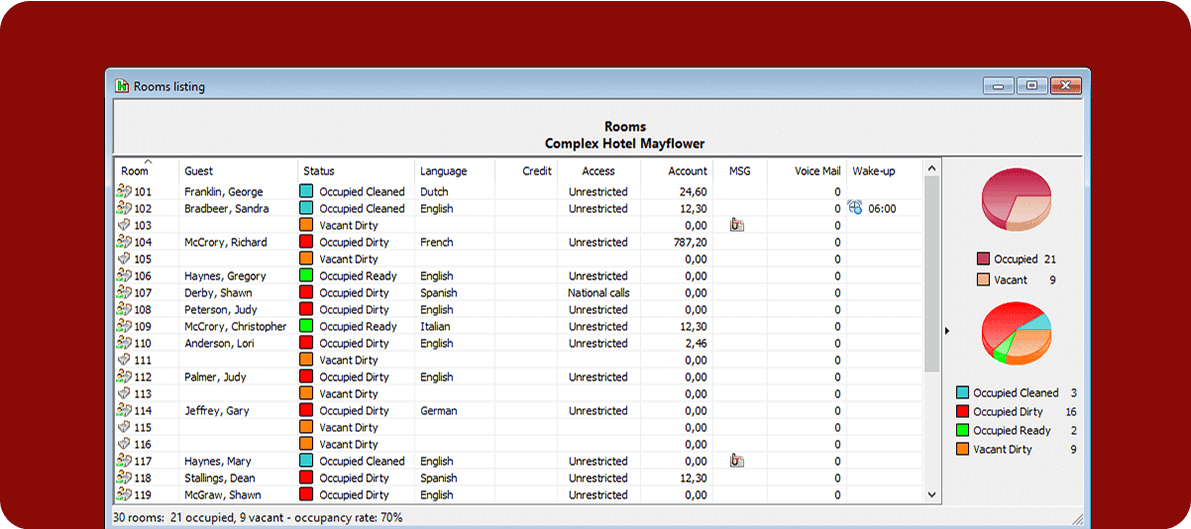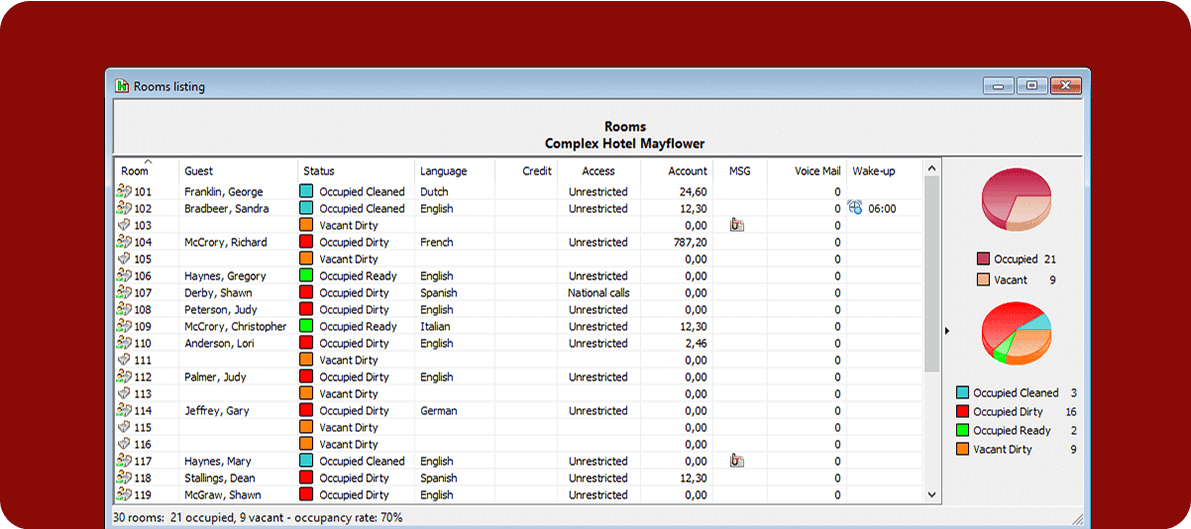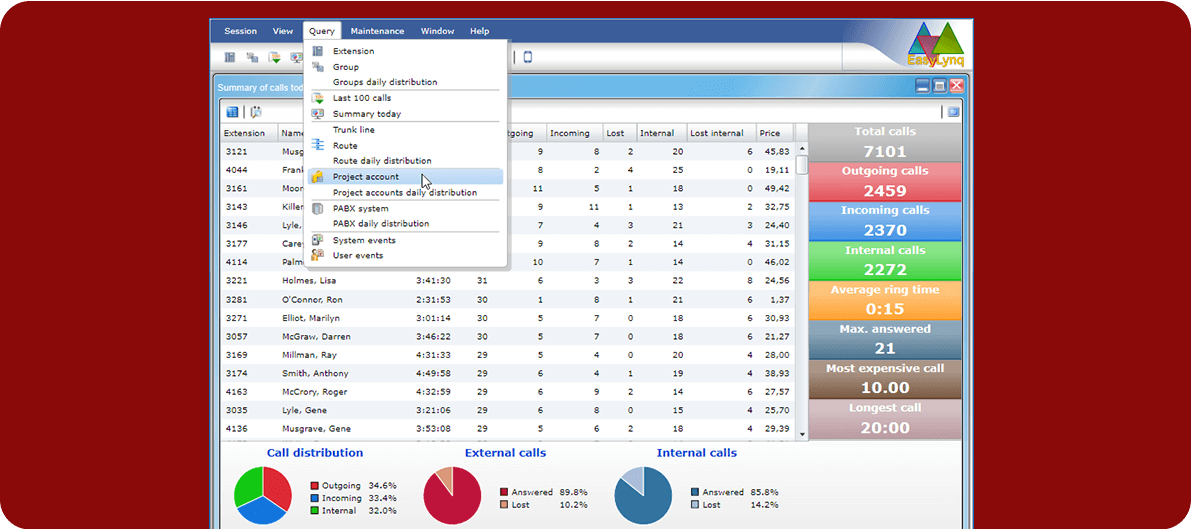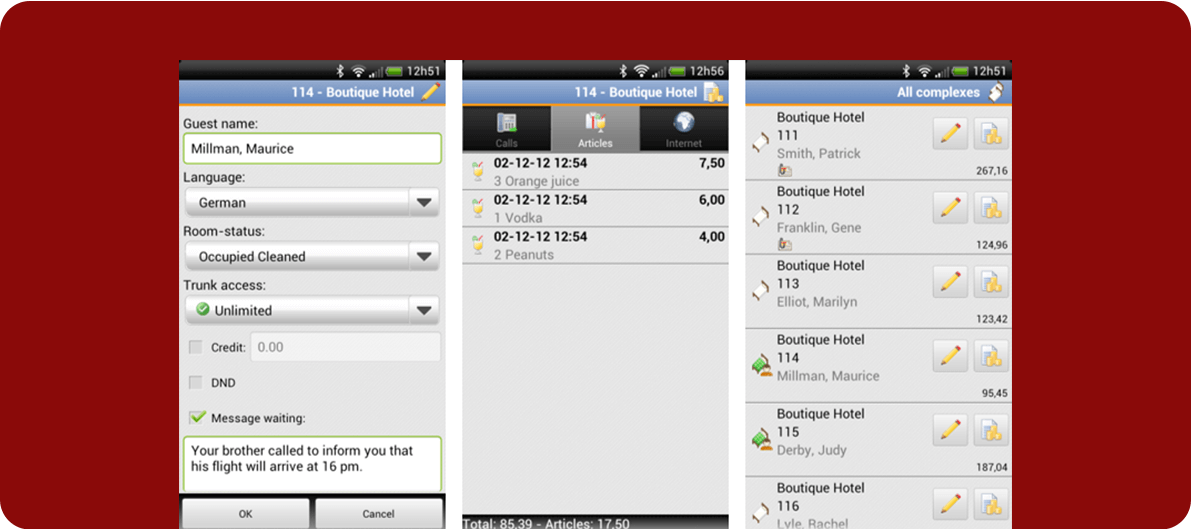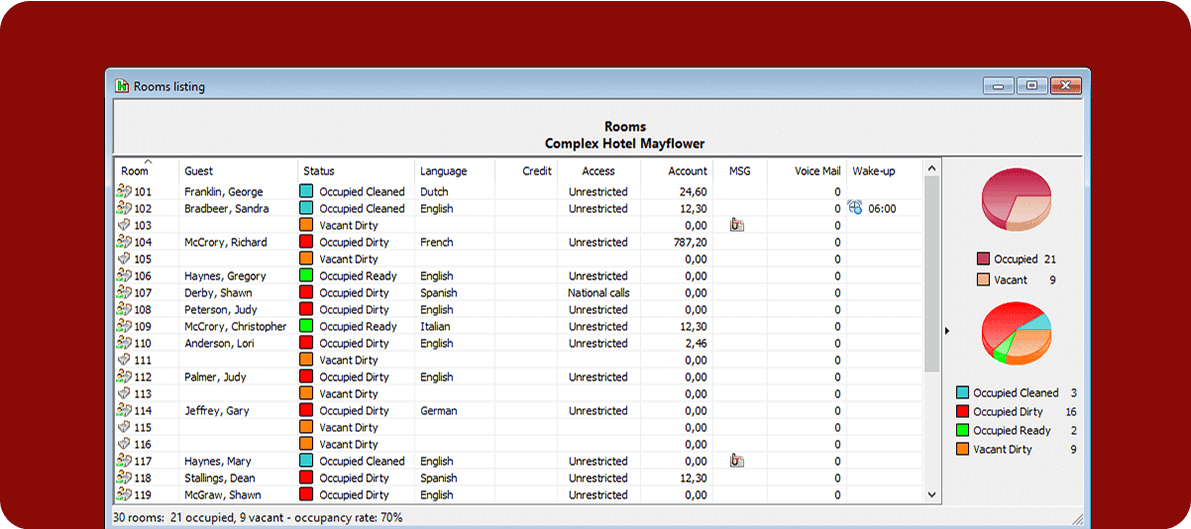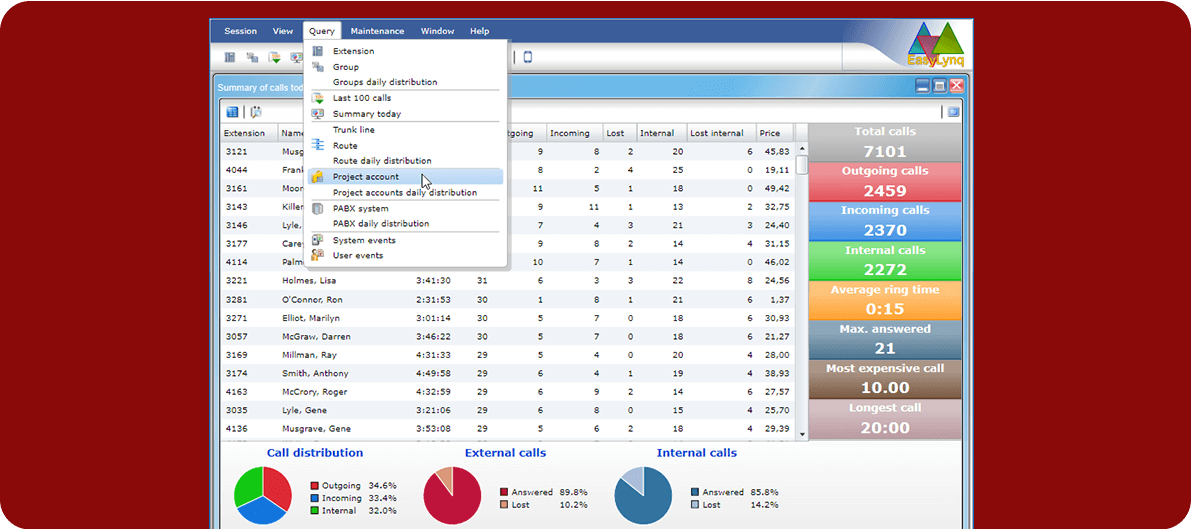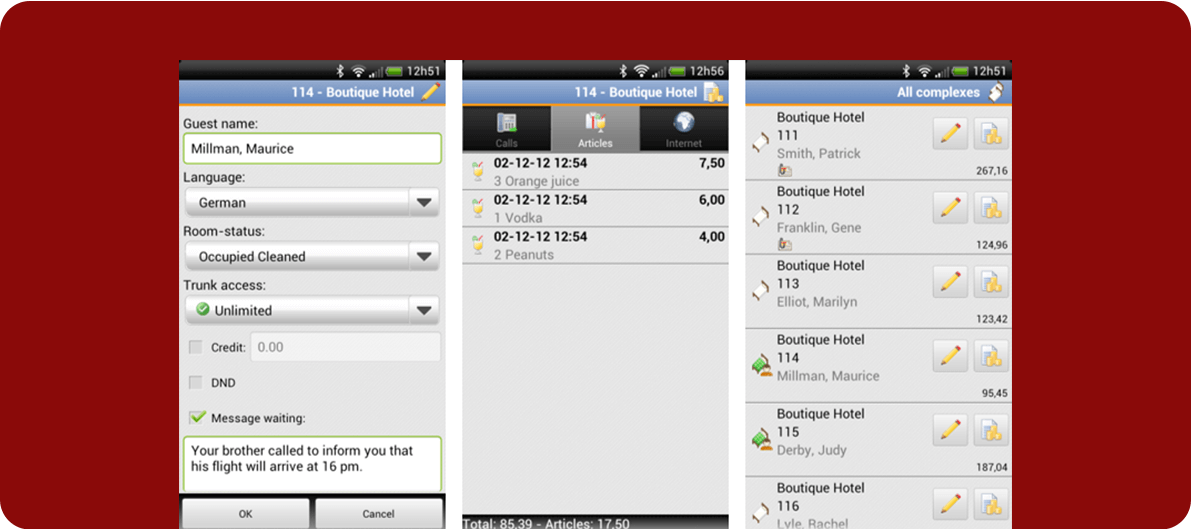 Key Features
Intuitive, easy to use interface.
Billing
Accounting of external and internal calls, with credit limit and automatic shutoff
Check-in/Check-out with mailbox allocation and clean-up
Outward access control to Public Network (rooms and phone booths)
Message Waiting indicator, signaling voicemail and front-desk messages in the room phone
Interface with major PMS's, Internet access and Unified Messaging systems
Do Not Disturb service
Minibar and laundry posting on the room phone by authorized personnel
Temporary outward access restriction
Multi-Property
Room-status input on the phone by the housekeeping staff for immediate update of room availability
Graphical call statistics (daily, weekly, etc.)
Eight spoken/written languages: English, French, German, Dutch, Portuguese, Spanish, Italian and Turkish
Guest name in the display of phone sets (Caller ID)
Wake-up service programming and answer control, using the integrated Interactive Voice Response system
Voicemail for guests and staff (optional)
Featured In
P-Series Phone System
Easy-first communications for businesses of all sizes
.
Quick Start Reference
Before you start, you need to have a Yeastar PBX and a EasyLynq Hotel software packaged.
You can apply a Yeastar PBX 30-day free trial here. For EasyLynq Hotel free trial, plese apply by sending an email to eurofluxo@eurofluxo.pt.
Download the software package from the link provided by Eurofluxo.
Install the required modules and run the fresh instalation wizard to create a basic configuration.
Refer to the Installation Manual and the Yeastar Integration documents to finish the configuration.
For more information, please refer to the integration guides below.
Requirements
Yeastar P-Series PBX Enterprise Plan or above
EasyLynq Hotel Package
x
Contact the Developer
Please contact the developer for the integration or tech support
Websitewww.eurofluxo.com
Phone (Portugal)(+351) 22 377 0360
Phone (The Netherlands)+31-(0)20-5206273
Emaileurofluxo@eurofluxo.pt