PBX Plus More UC Clients Visioconférence Centres d'appels
IPBX Yeastar Série-P
Affranchissez-vous des limites.
Nous avons amélioré les communications professionnelles pour les PME.
Planifier une démo Récapitulation de la diffusion en direct.

Répertoire des contacts

Travail à distance

Système intégré

UC Clients

Visioconférence

Centres d'appels

Présence et messagerie instantanée

Panneau opérateur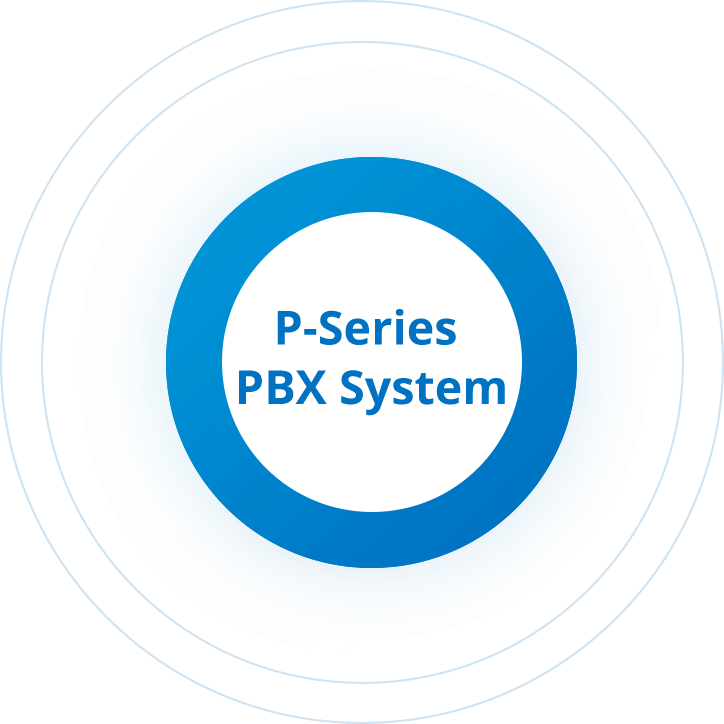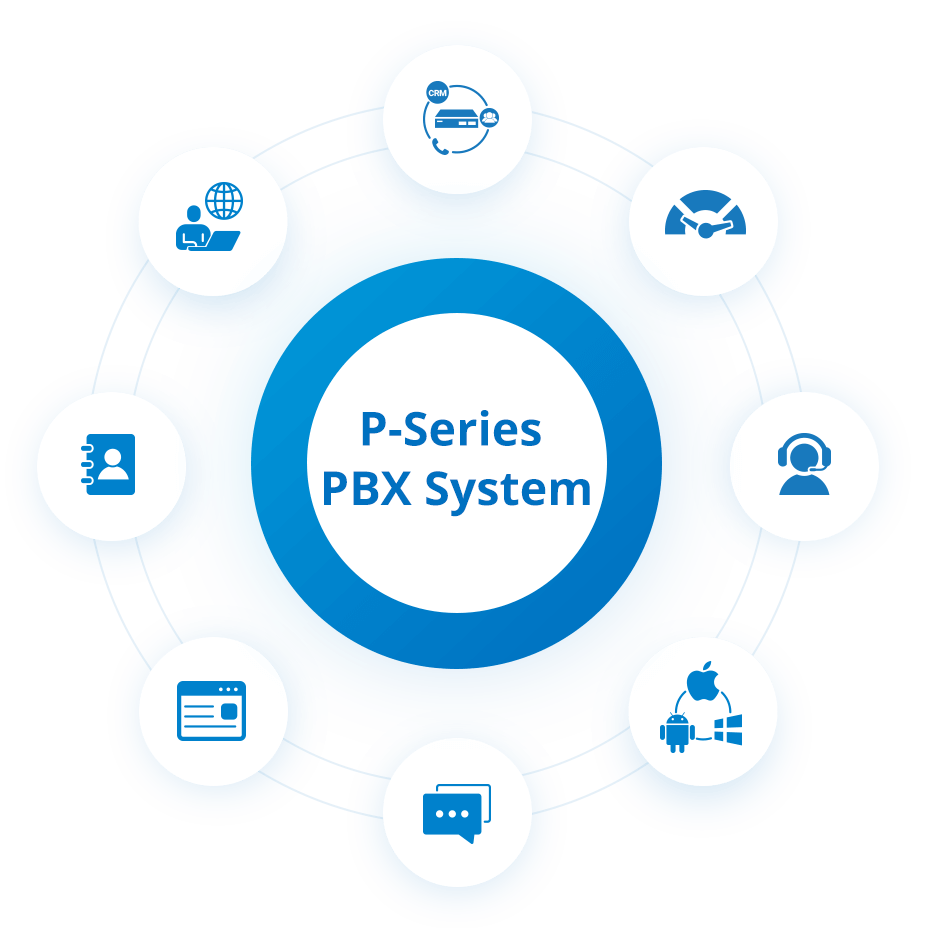 Un IPBX complet,
avec plus de possibilités
Les attentes des clients ont explosé. Conçu spécialement pour les PME afin de répondre à des besoins de communication plus sophistiqués, l'IPBX Série-P est un système convergent pour regrouper une série de services, notamment la voix, la vidéo, les applications, la collaboration et bien plus encore.
Un rapport prix/performance attractif Une approche simple pour combler les lacunes d'UC Des expériences construites pour tous Profitez de communications sans limites
Linkus UC Client : n'importe quel appareil, n'importe où
Grâce à un ensemble d'applications pour Windows, MAC, Android, iOS et aux navigateurs web,
les Linkus UC Client permettent aux utilisateurs de l'IPBX Série-P de transformer sans peine leurs téléphones mobiles et leurs ordinateurs de bureau en extensions et de passer des appels audio et vidéo directement depuis leur navigateur web. Utilisez les Linkus UC Client pour rester connecté et productif, que vous soyez au bureau, en déplacement ou en train de travailler à la maison.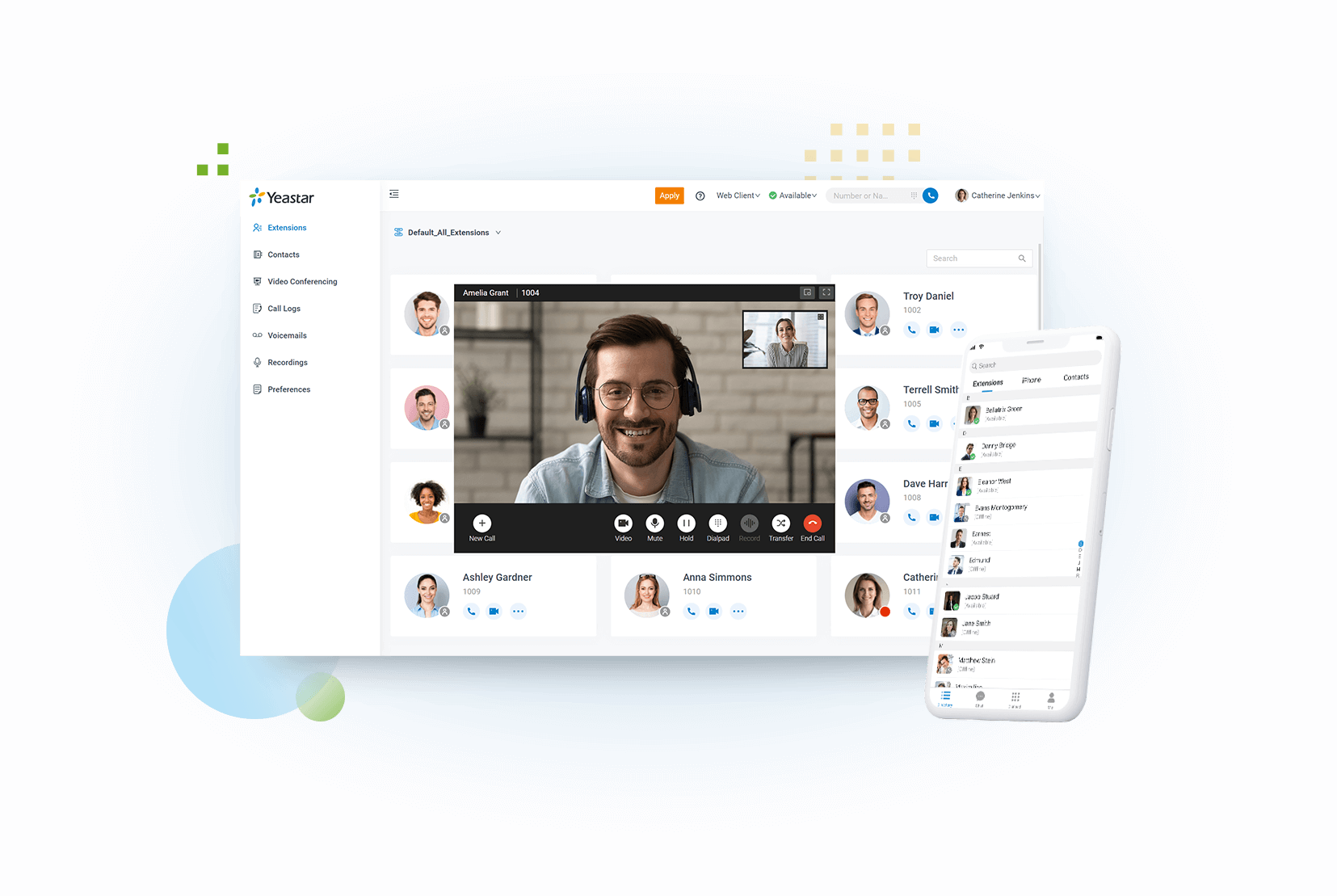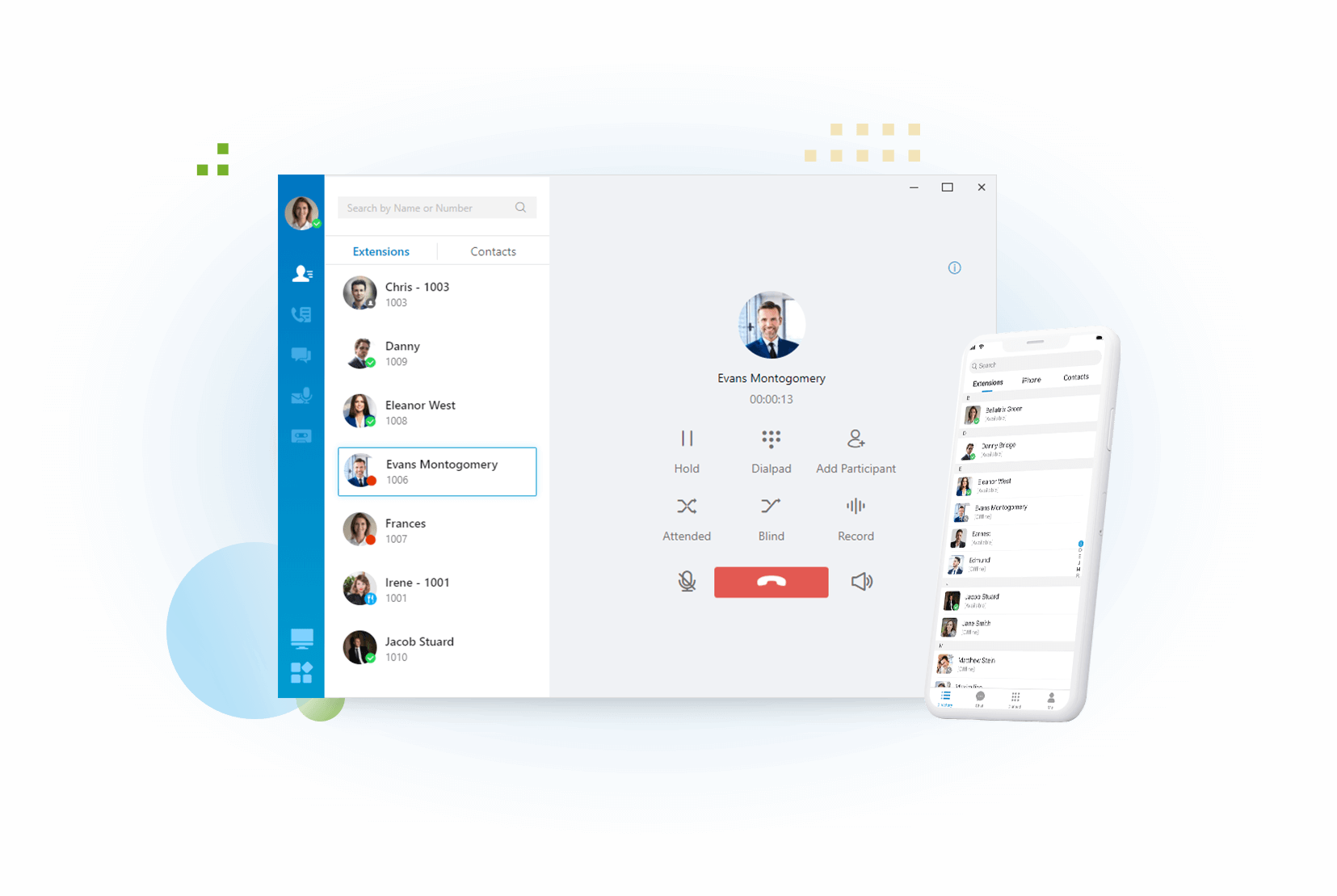 Visioconférence intégrée :
interagir et collaborer en temps réel
Les grandes entreprises, mais aussi les PME, ont besoin de conversations en face à face pour rapprocher les équipes et les clients, quel que soit leur emplacement. L'IPBX Série-P introduit une solution intégrée de visioconférence sur le web avec partage d'écran et chat en équipe permettant aux PME de mener facilement des réunions virtuelles multipartites - une façon plus intelligente de faire les choses plus rapidement, d'améliorer la collaboration en équipe et de nouer des relations commerciales plus solides.
Initiez et participez à des réunions directement depuis votre navigateur
Pas besoin d'applications ni de modules d'extension supplémentaires
Invitez vos collègues et clients via des liens de réunion
Entendez et voyez les autres participants en haute définition
Partagez votre écran pour une présentation en direct
Chat de groupe instantané dans la barre latérale
Montrez-m'en plus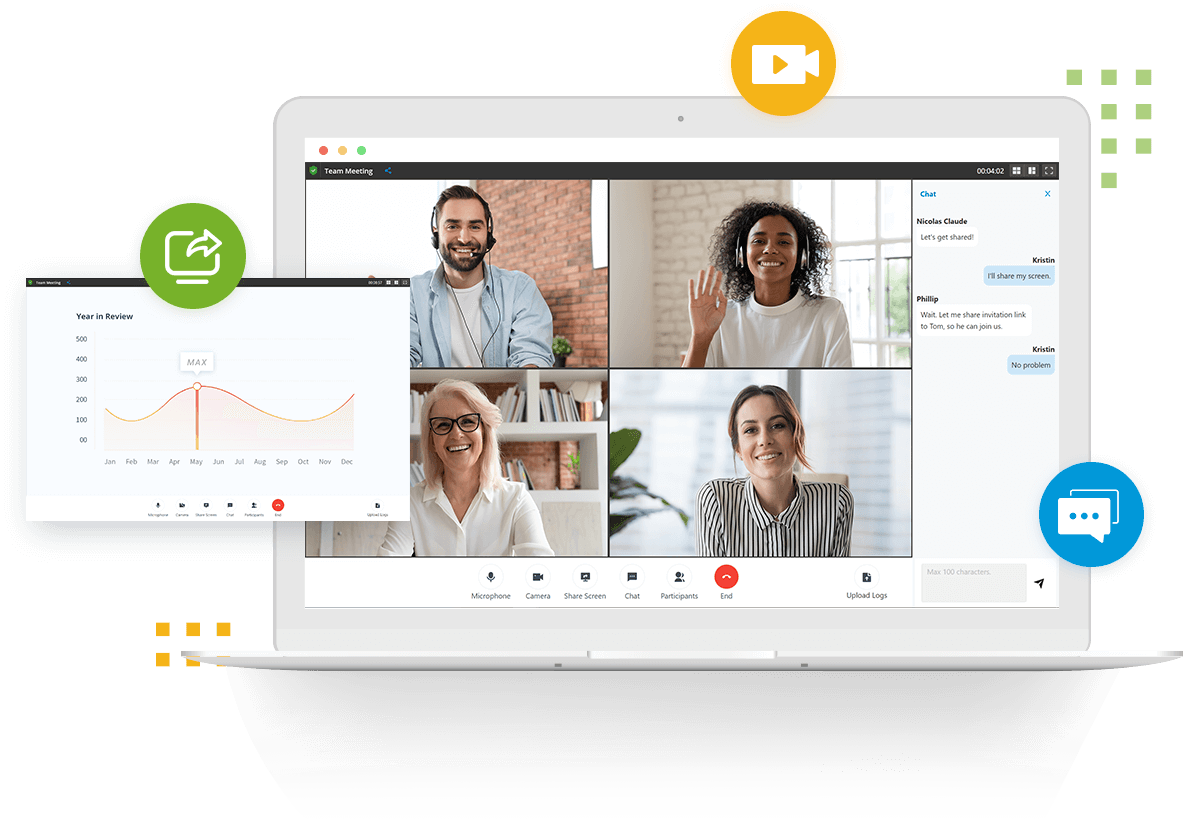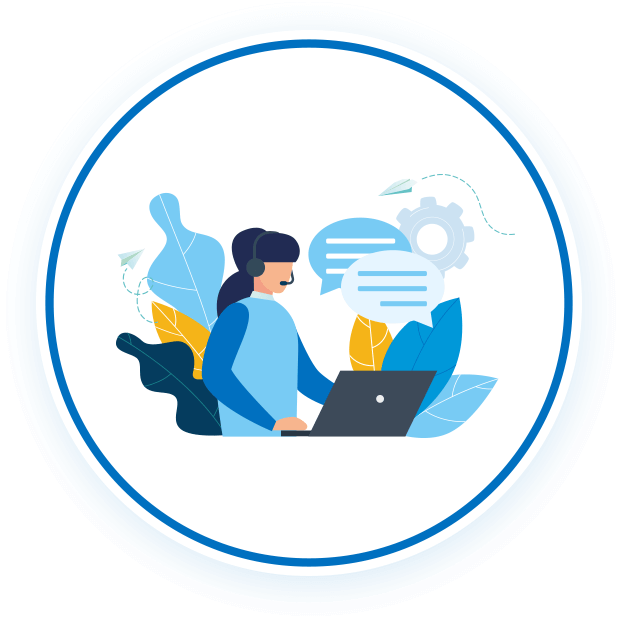 centre de services pour les PME
Solution économique pour les centres d'appels
Les centres d'appels pour PME ne doivent pas nécessairement être coûteux ni complexes. L'IPBX Série-P introduit une solution de centre d'appels entrants adaptée aux PME pour optimiser la productivité des conseillers et augmenter la satisfaction des clients tout en respectant le budget.

Distribution automatique d'appels (ACD)
acheminement des appels entrants vers la file d'attente appropriée et vers le conseiller disponible approprié en fonction de certaines stratégies que vous avez mises en place.

Serveur vocal interactif (SVI)
associé à l'ACD, le SVI guide les appelants vers leur destination souhaitée grâce à des règles personnalisées, ce qui permet aux PME de traiter de gros volumes d'appels entrants.

Enregistrement des appels
conservez une trace de chaque conversation téléphonique afin d'améliorer les performances de vos conseillers ou pour assurer la conformité aux réglementations.

Panneau de file d'attente
affichez en temps réel les appels entrants, le statut des conseillers et d'autres statistiques relatives à la file d'attente pour vous aider à traiter efficacement les appels.

Panneau mural
pour que les conseillers et les superviseurs puissent surveiller intuitivement et en temps réel les activités des conseillers et des files d'attente et identifier rapidement tout problème éventuel.

Rapports
utilisez des rapports statistiques détaillés pour une mesure multidimensionnelle des performances et obtenez des informations approfondies sur l'amélioration de l'efficacité.
Panneau d'opérateur : pour un traitement plus efficace des appels
Le panneau d'opérateur est une console visualisée permettant aux réceptionnistes de gérer rapidement les appels entrants en fonction de la disponibilité en temps réel des employés. Un simple glisser-déposer sur le panneau permet de répartir les appels vers les extensions, les groupes de sonneries et les files d'attente, le tout à partir de votre navigateur web. Des commandes d'appel avancées, par exemple transférer, parquer, décrocher, raccrocher, surveiller, etc., sont également prises en charge pour offrir un confort maximal.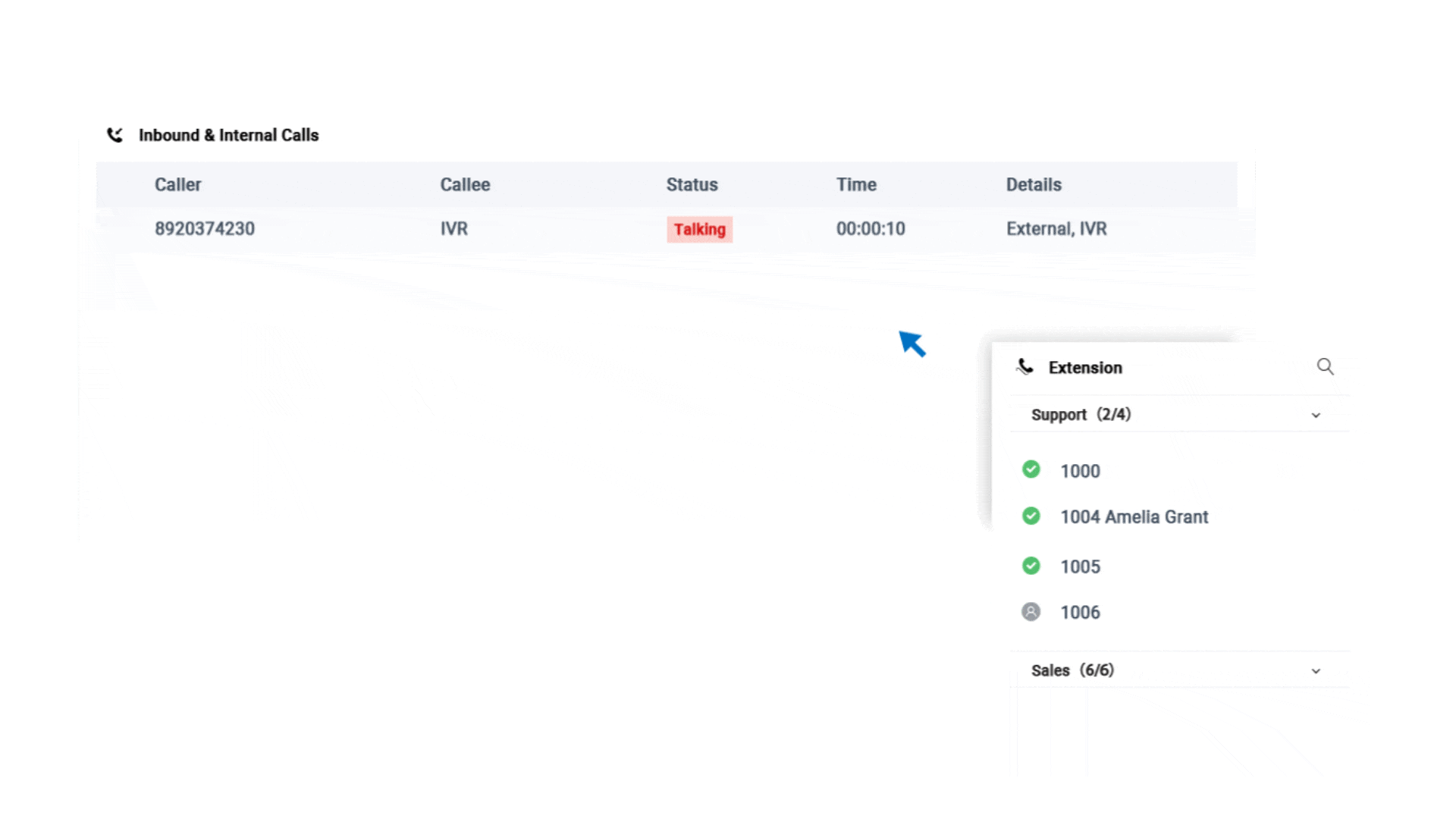 Une conception intelligente pour
une expérience utilisateur et une gestion inégalées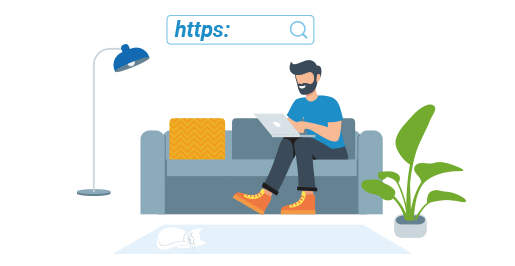 Service d'accès à distance fiable et sécurisé
Assurez une expérience de communication cohérente au bureau pour le personnel en télétravail en facilitant une connexion à distance sécurisée sans configurations complexes.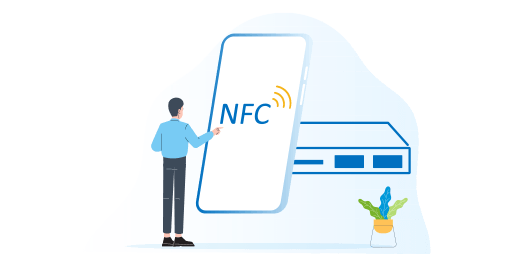 Écriture/lecture NFC pour la configuration des adresses IP
Scannez simplement le logo Yeastar sur l'appareil avec la fonction NFC de votre téléphone portable et configurez rapidement l'adresse IP de l'IPBX depuis votre téléphone.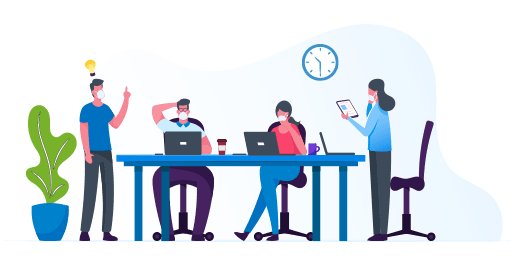 Autorisation granulaire basée sur le rôle
Attribuez aux employés différents rôles d'utilisateur pour accorder des privilèges d'accès spécifiques aux personnes appropriées, tandis que chacun peut gérer ses propres paramètres.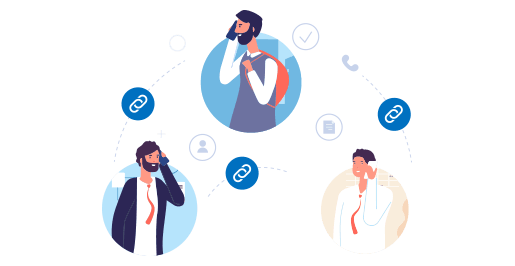 Groupe d'extension pour une plus grande flexibilité
Ajoutez des utilisateurs à des groupes d'extension directement sur Linkus UC Client et accordez-leur des autorisations personnalisées en fonction des différents besoins commerciaux.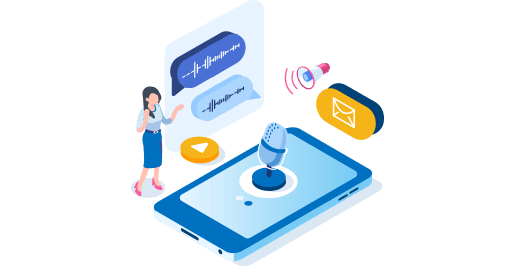 Gestion intelligente de la messagerie vocale
Personnalisez les annonces en fonction du statut de l'extension et choisissez comment être averti de la réception d'un message vocal en fonction des préférences de l'utilisateur.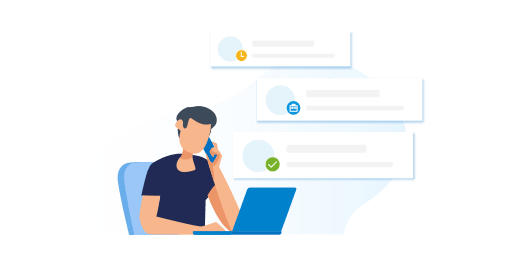 Options de statut de présence étendues
Profitez du statut de présence enrichi, utilisez des paramètres temporaires pour répondre à davantage de scénarios et changez automatiquement le statut du conseiller.
La liste complète des fonctionnalités :
de l'indispensable à l'agréable
Avec une longue liste de fonctionnalités, l'IPBX Série-P est en mesure de faire beaucoup plus que ce que vous en attendez, couvrant tout ce que les PME souhaiteraient dans leurs communications professionnelles quotidiennes. Certaines fonctionnalités avancées sont accessibles par le biais d'abonnements simples, comme ci-après. Le plan Basic est inclus dans l'appareil tandis que les plans Enterprise et Ultimate requièrent des souscriptions supplémentaires.
Basic Plan Enterprise Plan Ultimate Plan
Business Features
BLF Support
Business Hours & Holidays
Call Allow/Block List
Call Recording
Custom Prompts
Distinctive Ringtone
DNIS
Emergency Number
Emergency Notifications
Mobility Extension
Music on Hold
MOH Playlist
Microsoft Teams Integration
PIN List
Remote Extensions
Speed Dial
T.38 Fax
Fax to email
Voicemail
Personal Voicemail Greeting
Voicemail to email
WebRTC Audio Call
Telephony Features
Call Forwarding
Call Monitoring (Listen/Whisper/Barge-in)
Call Parking
Call Pickup
Call Routing
Call Transfer (Attended & Blind)
Call Waiting
Caller ID
CID-based & DID-based Call
Routing
Conference Rooms
Dial by Name
DID (Direct Inward Dialing)
DOD (Direct Outward Dialing)
DND (Do Not Disturb)
DISA
IVR
Intercom
Queue
Ring Group
CDR & Basic Reports
Administration & Security
Auto Provisioning
Web-based Management & User Portal
Dashboard
Granular User Role
Bulk Import & Export (Extension, Trunk, Route, Contacts)
Extension Group
Built-in SMTP Server
Event Logs
Event Notifications
Network Drive
Backup and Restore
Operation Logs
Secure Communications (SRTP & TLS)
Troubleshooting
Security
Password Policy Enforcement
Auto Defense
Static Defense
IP Blocklist
Security Alerts via Email
Unified Communications
Linkus Mobile Client (iOS & Android)
Linkus Desktop Client (Windows & MacOS)
Linkus Web Client
Click to Call Chrome Extension
Linkus Select & Dial with Hotkey
Company & Personal Contacts
Audio Conferencing
Unified Messaging
Operator Panel
Unlimited Users
Dispatch Active Calls (Redirect, Transfer, Hang up, Record,
Park, Monitor)
Monitor Call Status (Inbound, Outbound, Extension, Parked
Calls,Ring Group, Queue)
Unified Presence
Control Extension Presence Status
Switch Business Hours
Call Center

Switchboard-type Queue Panel
Real-time Metrics on Wallboard
SLA for Performance Measurement
Insightful Call Center Reports
Remote Access Service

Yeastar Supplied Domain Name
Remote and Secure PBX Web Portal Access
Linkus UC Clients Remote Connection
Consistent In-office UC Experience
Video Conferencing

Bulk Email & Instant Link Invitation
HD Audio and Video
Screen Sharing
In-meeting Team Chat
Web Video Call

Integrated 1:1 Video on Web Client
Seamless Video/Audio Call Switch
HD Audio and Video
Shrinkable Call Window
À quoi faut-il vous attendre
dans les mois à venir ?
Nous avons prévu une série de caractéristiques étonnantes pour la Série-P, qui en fera un système « PBX-Plus-More » plus polyvalent pour les PME.

CTI

Chat

CRM Integration

Cloud Version

Software Version

Stay tuned for more!
Déterminez quel modèle vous convient le mieux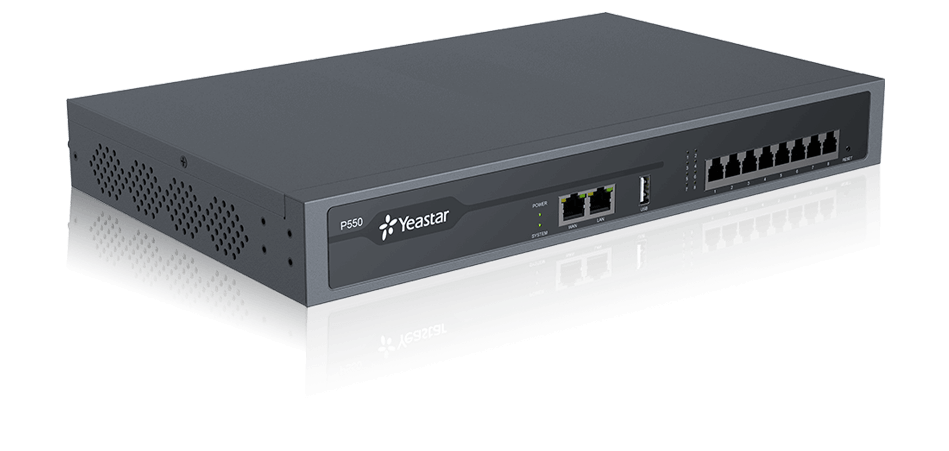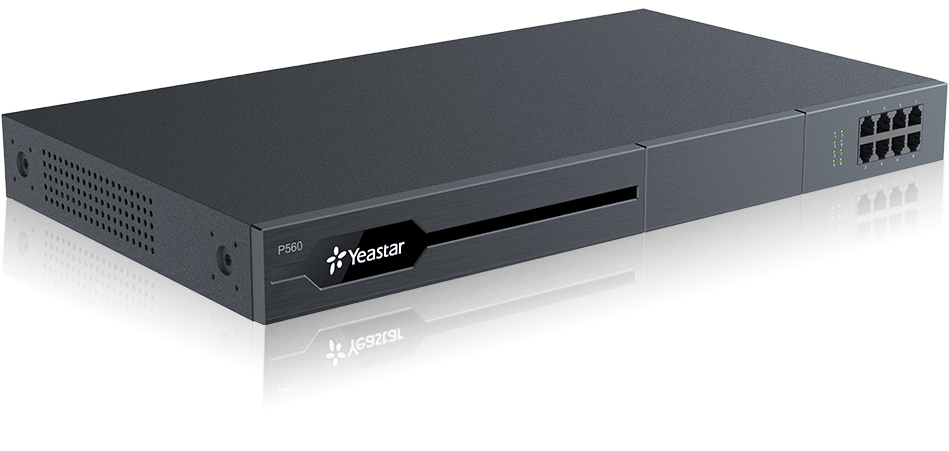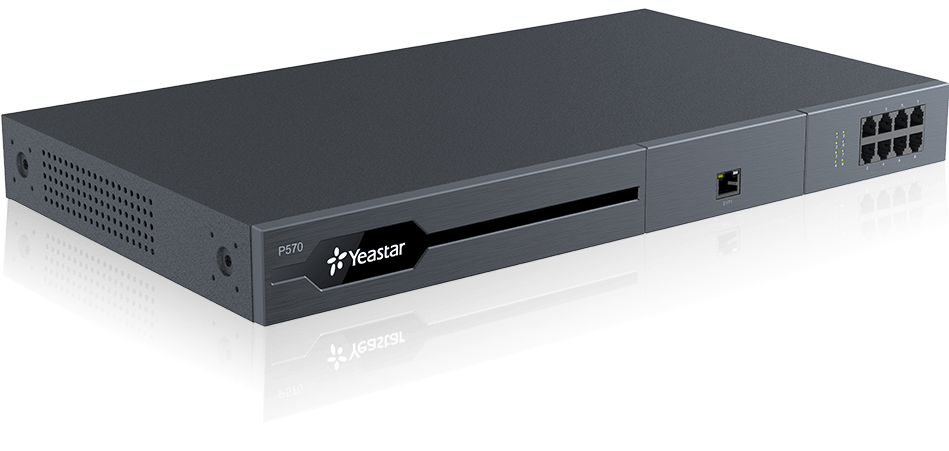 P550 P560 P570
Base Users / Max Users 50 100 / 200 300 / 500
Max Concurrent Calls 25 30 / 60 60 / 120
Base / Max Call Center Agents 50 100 / 200 300 / 500
Max FXS Ports 8 8 16
Max FXO/BRI Ports 8 8 16
Max GSM/3G/4G Ports 4 4 6
Max E1/T1/J1 Ports - 1 2
Expandable D30 0 1 2
Ressources
Pour en savoir plus sur l'IPBX Série-P et sur le plan d'abonnement.
Télécharger la datasheet
Guide de configuration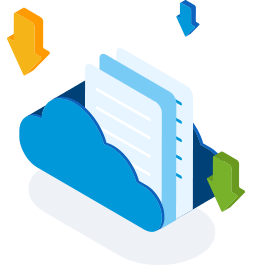 Nous contacter
Intéressé par l'IPBX Série-P ? Faites-nous part de vos besoins spécifiques.
Contactez-nous