Yeastar TG800 is a powerful VoIP GSM/WCDMA gateway with 8 channels, bridging between GSM or WCDMA network and IP-based systems. Designed to slash the cost of telephone calls, it can find the cheapest route and use the most economical SIM card.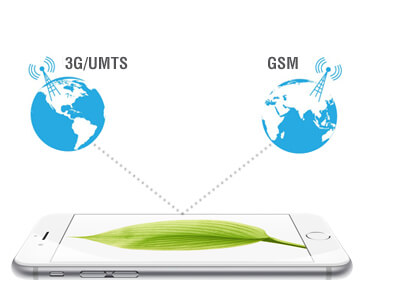 Cost-Effective Alternative
Rich functionalities
A robust feature set that fulfills your various needs and cuts communication cost
Easy management
Simple and intuitive Web-based configuration saves you loads of time
Reliable performance
Stable with advanced hardware and software architecture
Excellent interoperability
Interoperable with a broad list of softswitch, PBX, and IP-PBX like Elastix and Lync Server
| | | |
| --- | --- | --- |
| Mobile | | 8 GSM or WCDMA Channels  (depends on which type of network you order) |
| GSM Frequency | | 850/900/1800/1900 MHz |
| WCDMA Frequency | | 850/1900 MHz, 850/2100 MHz, 900/2100 MHz |
| Antenna Splitter (4 in 1) | | Support |
| Protocol | | SIP, IAX2 |
| Transport | | UDP, TCP, TLS, SRTP |
| Voice Codec | | G.711 (alaw/ulaw), G.722, G.726, G.729A, GSM, ADPCM, Speex |
| Echo Cancellation | | ITU-T G.168 LEC |
| DTMF Mode | | RFC2833, SIP INFO, In-band |
| Calling Type | | Termination (VoIP to GSM/WCDMA), Origination (GSM/WCDMA to VoIP) |
| Console Port | | 1 |
| LAN | | 1 10/100Mbps |
| Network Protocol | | FTP, TFTP, HTTP, SSH |
| NAT Traversal | | Static NAT, STUN |
| Network | | DHCP, DDNS, Firewall, OpenVPN, Static IP, QoS, Static Route, VLAN |
| Dimensions (L × W × H) (mm) | | 340 x 210 x 44 |
| Power Supply | | AC 100-240V |
| Operation Range | | 0°C to 40°C, 32°F to 104°F |
| Storage Range | | -20°C to 65°C, -4°F to 149°F |
| Humidity | | 10-90% non-condensing |
1 Stage/2 Stage Dial
Balance Alarm
Call Back
Call Detail Record (CDR)
Call Duration Limitation
Call Progress Tone Generation
Call Status Display
Call Transfer
Call Waiting
Caller ID/CLIR
Carrier Selection: Auto/Manual
Configure backup/restore
Firmware upgrade by HTTP/TFTP
Gain Adjustment
GSM/CDMA/UMTS Ports Group Manage
Hotline
Incoming /Outgoing Routing rules
IP Blacklist
Network Attack Alert
NTP
Open API for SMS and USSD
Packet Capture
PIN Modify
Real Open API Protocol (Based on Asterisk)
Send Bulk SMS
Session Timer
SIP Peer Mode: Support
SIP Response Code Switch
SIP server for IP phones: Support
SIP Trunk: Support
SMS Center
SMS Sending and Receiving
System Logs
USSD
VoIP Trunk Group
Web based configuration
White List and Black List
Demo
Yeastar VoIP Gateways Demo on a live website. Login in as an administrator to experience the intuitive Web GUI and explore the powerful features of NeoGate.
UserName: admin
password: password
Model
Country/Regions
Operator*
Frequency
TG100G (1 GSM Channel)
TG200G (2 GSM Channels)
TG400G (4 GSM Channels)
TG800G (8 GSM Channels)
TG1600G (16 GSM Channels)
All GSM supported countries
and regions**
All GSM supported operators**
850/900/1800/1900 MHz
TG100W-A (1 WCDMA Channel)
TG200W-A (2 WCDMA Channels)
TG400W-A (4 WCDMA Channels)
TG800W-A (8 WCDMA Channels)
TG1600W-A (16 WCDMA Channels)
USA
AT&T
850/1900MHZ
Canada
Rogers
Bell
Telcus
850/1900MHz
850/1900MHz
850/1900MHz
Mexico
Telcel
850/1900MHz
Most of the South American countries
/
850/1900MHZ or 1900MHz only
TG100W-E (1 WCDMA Channel)
TG200W-E (2 WCDMA Channels)
TG400W-E (4 WCDMA Channels)
TG800W-E (8 WCDMA Channels)
TG1600W-E (16 WCDMA Channels)
China
Unicom
2100MHz
China Taiwan
Chunghwa Telecom
Taiwan Mobile
FETnet
TSTAR
2100MHz
2100MHz
2100MHz
2100MHz
China Hong Kong
/
2100MHz
Thailand
AIS
900/2100MHz
South Korea
SKT
KT
2100MHz
2100MHz
Japan
Softbank
900/1500/2100MHz
Most of the Asia countries
/
2100MHz or 900/2100MHz
Ukraine
/
2100MHz
Russia
/
900/2100MHz
Most of the Europe countries
/
2100MHz or 900/2100MHz
Brazil
Nextel
2100MHz
South Africa
Vodacom
MTN
2100MHz
2100MHz
Australia
Vodafone
Optus
900/2100MHz
900/2100MHz
TG100W-T (1 WCDMA Channel)
TG200W-T (2 WCDMA Channels)
TG400W-T (4 WCDMA Channels)
TG800W-T (8 WCDMA Channels)
TG1600W-T (16 WCDMA Channels)
Thailand
True Move
DTAC
850/2100MHz
850/2100MHz
Brazil
Claro
Teleming
Vivo
TIM
Nextel
850/1900/2100MHz
850/1900/2100MHz
850/1900/2100MHz
850/2100MHz
2100MHz
Australia
Telstra
850/2100 MHz
*If your operators are not listed here, please check with for the frequency they supported before purchasing.
**2G GSM network has been shut down in some countries and more and more operators plan to phase out GSM network. It's wise to check with your local operator for GSM support and sunset plan. Please note that network shutdown carried out by operators will not be covered by the warranty.