Yeastar Supported SIP Trunk Providers – Canada
These Canadian SIP Trunk Providers have been tested and certified by Yeastar
With offices in Calgary and Montreal, UnitedCloud is a leading cloud communications provider, distributing its turnkey solutions throughout North America through an exceptional partner network. UnitedCloud is now seeking partners for U.S. distribution and will be showcasing the advantages of its White Label & Agent Partner Programs. For more information about UnitedCloud or to become a UnitedCloud partner, visit: http://www.unitedcloud.ca.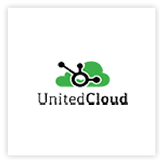 | | | | | | |
| --- | --- | --- | --- | --- | --- |
| Provider Type | Supported Codec | Supported DTMF | Supported Fax Type | Link to Support Document | Tested Version |
| Register Based | a-law, u-law, GSM, G722, G726, ADPCM, G729 | RFC2833, Info, Inband, Auto | T.38 | N/A |  30.6.0.16 |
At Voxtelesys, our primary mission is to bring you the best business class Telecommunications services available at the best possible rates. By matching quality, reliability, the best rates and superior customer service, Voxtelesys should be your first choice for a Telecommunications service provider. Voxtelesys is committed to providing world class services including Voice, SMS, Data, Hosting and Compliance Services. We provide reliable IP PBX business phone services, SMS Messaging, SIP Termination, Toll Free and local DID numbers and service throughout the US, Canada & many International locations. Through our extensive network of domestic and international carrier contracts we insure our customers receive the best quality voice and messaging services available. Our IP switch network is deployed in multiple data centers throughout North America for fail safe reliability that ensures seamless disaster recovery.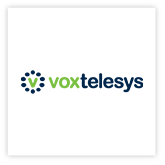 | | | | | | |
| --- | --- | --- | --- | --- | --- |
| Provider Type | Supported Codec | Supported DTMF | Supported Fax Type | Link to Support Document | Tested Version |
| Register Based | a-law, u-law, G729a | RFC2833 | T.38 | View | 30.8.0.14 |