Please wait, we are processing your request.
Opps! Something went wrong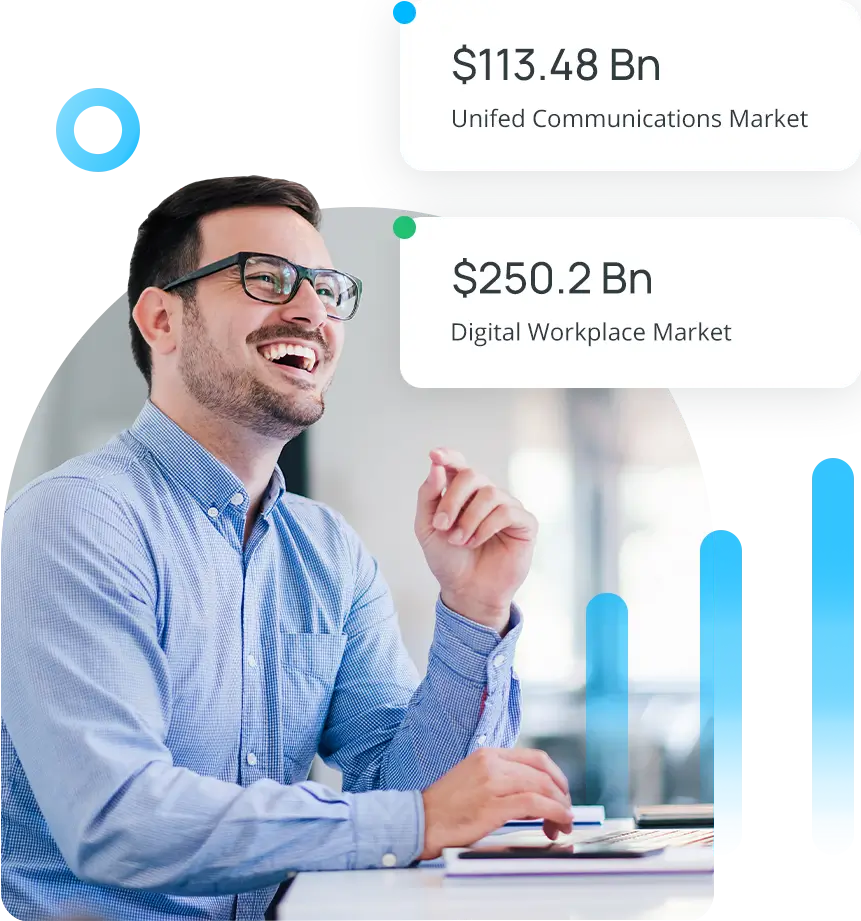 Create New Opportunities
Meet customer needs with Yeastar industry-leading UC portfolios, VoIP gateways, and your services selling IP phones, SIP Trunks, networking equipment, and hosting service of your choice.
With Yeastar's one easy system for all business communications needs—PBX, call center, video conferencing, web/desktop/mobile apps, out-of-box integrations with CRM, Helpdesk, and many more, your opportunities are immense:
Business phone system: On-premise or in the Cloud
Fully-hosted
Self-hosted
Hardware Appliance
Disruptive pricing for your high, recurring revenue potentials
Sell our solutions your way. Bundle your own IT services
Exclusive partner tools for easier support & growth
100% Channel Focused. All-around Enablement
Maximize Profitability
Receive industry-leading margins and add recurring revenue streams. Our sales team supports you every step of the way by providing focused incentives, project pricing support, NFR discounts, and more.
Dedicated Training
Recieve well-organized sales & technical trainings from day 1. Get the knowledge and skills to sell and use Yeastar products in the most effective way and be Yeastar certified.
Regional Marketing Support
Grow your pipeline with diverse marketing materials, joint marketing activities, and Yeastar regional marketing specialist dedicated to your growth.
Direct Free Tech Support
Take advantage of Yeastar expert technicians for direct and prioritized technical support and also benefit from comphrensive product help documents.
100% channel-focused, Yeastar never sells direct to customers or competes with partners. Instead, we offer dedicated tools and platforms to help partners sell, support, and grow in a much easier way.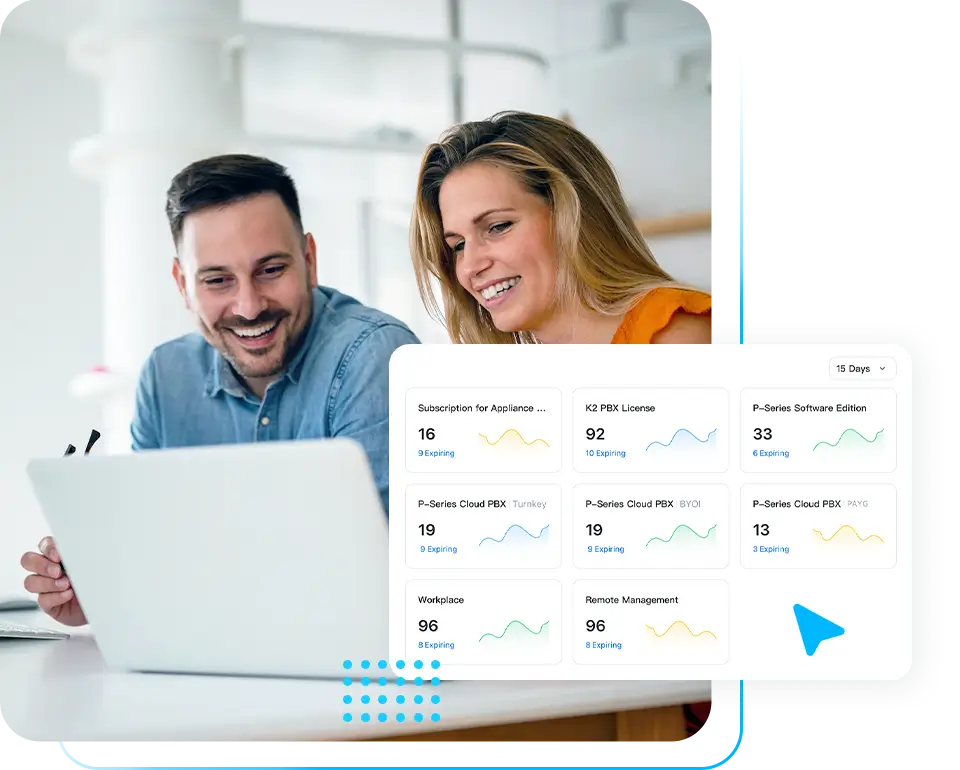 All-in-one Partner Portal
.
Your ultimate sidekick to grow & drive revenue with Yeastar.
NFR. Demo. Free Trial
Benefit from a real proof-of-concept evaluation & demostration.
Online Deal Registration
Get your opportunities protected while accessing special support.
Manage & support your customer-premises Yeastar PBX & gateways.
Simply your Yeastar UCaaS service delivery & management.

Benefits
Access to the Yeastar Partner Portal for exclusive resources
Access to Yeastar Remote Management to manage customer-premised PBXs
NFR, free demo, and trials for evaluation and demonstration
Partner-ready sales and marketing materials
Ongoing training on products and sales pitches for free
Focused incentives to support your sales efforts
Highly competitive margin and a recurring revenue model
Direct free technical support from Yeastar
Online deal registration: quick approval and exclusive support
Yeastar as a company has been an excellent resource providing great support from sales to implementation and troubleshooting, resulting in our resellers and sales team having excellent knowledge of the products and market.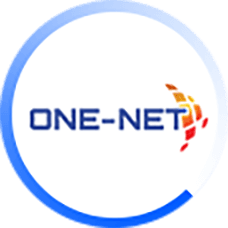 Kelvin Seah
Channel Sales Manager, One-Net Communications Pte Ltd
Thanks to Yeastar Partner Portal we always have access to updated marketing materials. It gives us opportunity to create newsletters, banners, prepare presentations, webinars and as a result to generate leads. Yeastar is the company that supports our marketing activities and is open for participating in video conferences with our clients.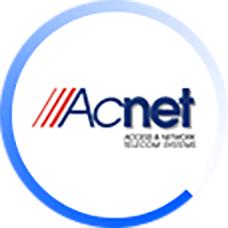 Magdalena Szydłowska
Project Manager, Acnet
The growth of the Yeastar solution has been consistent and a driving force on why we support Yeastar. This new series continues that excitement for our team. We are eager to see the next step and be a part of it.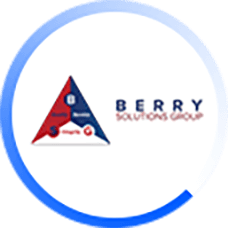 Devin Bickel
Communications Director, Berry Solutions Group
Please tell us about you and your company